We caught up with Brown Jordan's Chief Brand Curator, Stephen Elton, to discuss the motivation behind the 2019 color of the year. Brown Jordan partnered with Sunbrella® to develop this year's breakout color, Peche. "We share the same DNA as Sunbrella when it comes to quality, innovation, and design integrity," Elton says. Peche was recently announced at Art Basil by Stephen Elton, Luxe Magazine Vice President and Editor in Chief Pamela Jaccarino, and Sunbrella Senior Designer Esther Chang.
Q: How did Peche become 2019 color of the year?
Elton: We noticed rose gold was an emerging shade, but we wanted to tone it down a bit. We began with a peach base and combined sand and bronze, making the shade more organic and authentic. It is important for us to add innovation to our concepts.
Q: What was the inspiration behind Peche?
Elton: It starts with a gut feeling. I'm also constantly inspired by history beginning with midcentury modern era and throughout the 60's, 70's and 80's.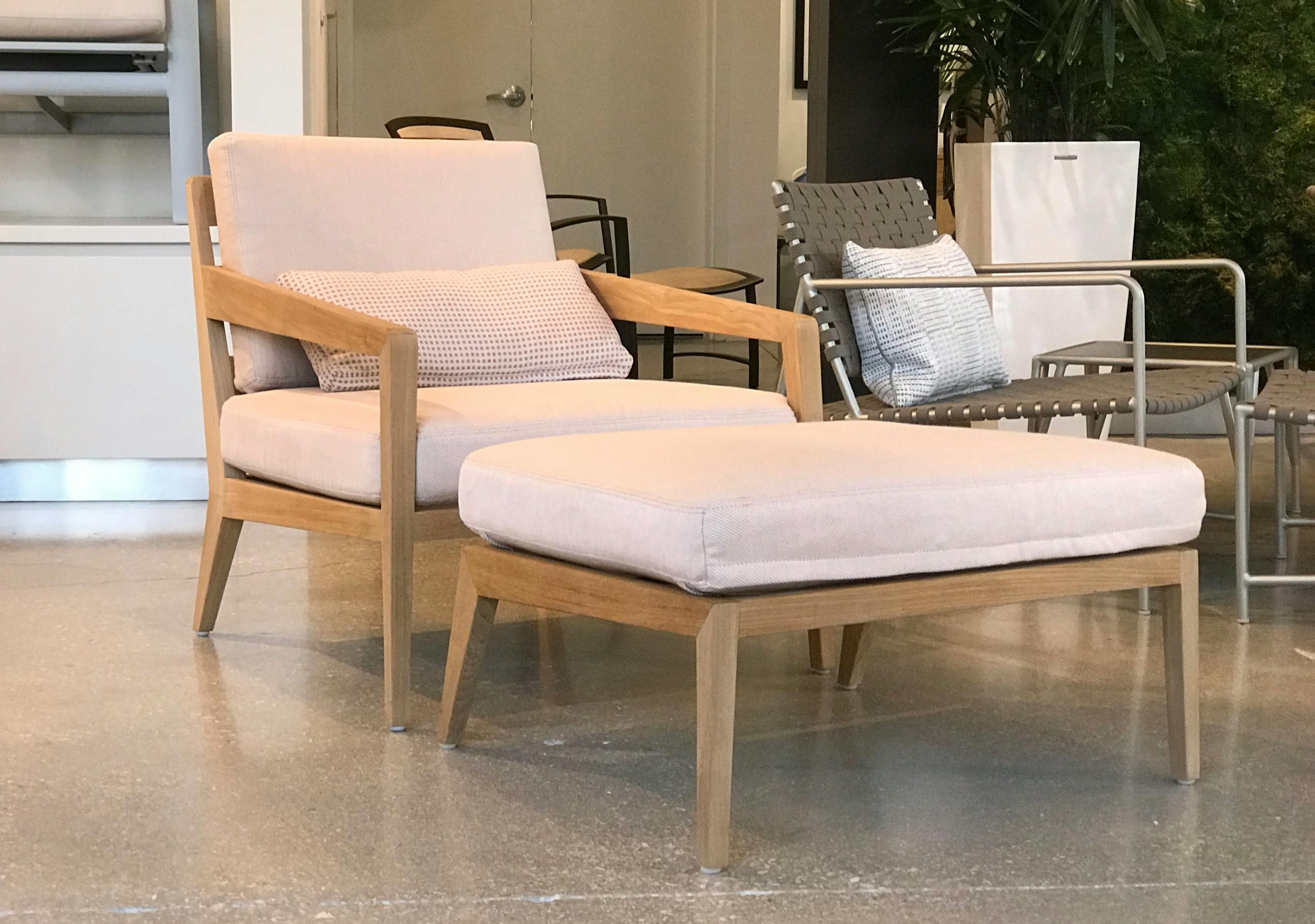 Q: What are the driving forces behind this shade?
Elton: This color is driven by fashion, architecture, travel, and nature. We also collaborate and share ideas with a talented design community and editors of major publications. 
Q: How did you begin the collaboration process with Sunbrella?
Elton: We initially discuss the possibilities with Sunbrella's design team. Then we put together a mood board with actual blanket/samples to examine next to our existing furniture and frame colors. The ideas are then vetted with the design community, magazine editors, and members of Sunbrella's design team. Our mood board is then reviewed by parts of our distribution network.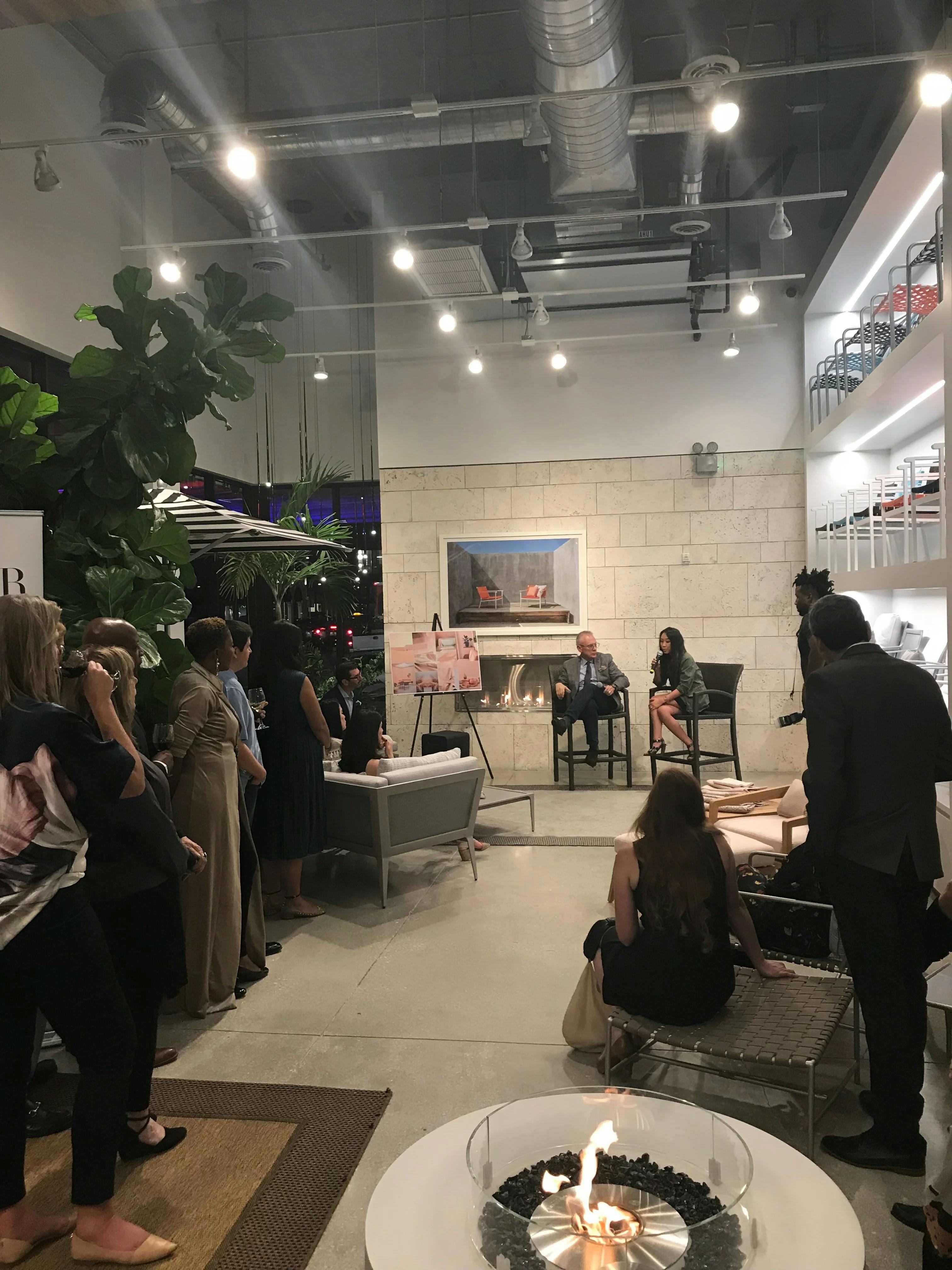 Q: Which of those has the biggest influence over your final decision?
Elton: Fashion has the biggest influence. We consider ourselves a fashion driven brand so we're always inspired by the latest colors and fabrics. We noticed a dusty rose shade was becoming increasingly prevalent in fashion. We immediately began thinking of ways to translate that into outdoor fabrics.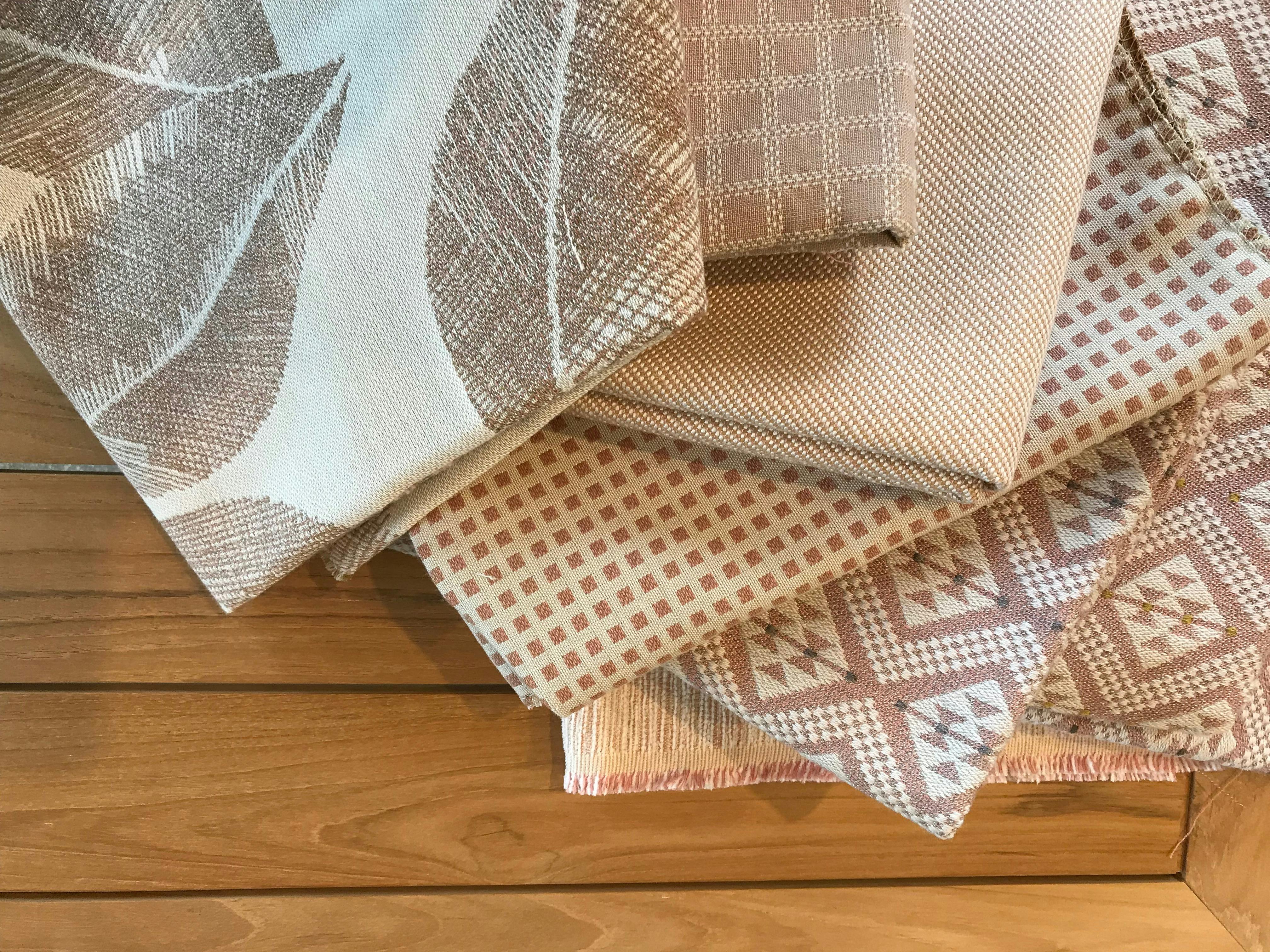 It has been an exciting experience partnering with Luxe Magazine and Sunbrella for the official launch at Art Basel. Our brand legacy was built with pioneering design, setting trends in textiles, fabrics, and colors. Because we're a staple within the creative industry, Brown Jordan will continue to spearhead groundbreaking design trends as we have done for over 70 years.