September has always been one of my favorite months, as it marks the time of year that we introduce new outdoor collections, expanded product portfolios, new finishes, and new fabric textures and colors! In this post, I'd like to share some of the outdoor furniture trends we are introducing for Brown Jordan, as well as highlight some of our new product additions for 2018, including our exciting new Softscape Collection, designed by John Caldwell.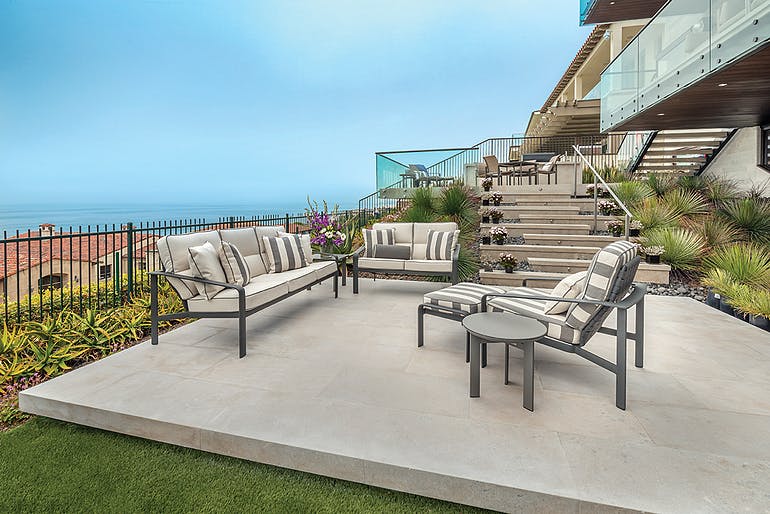 Introducing Softscape
From its eclectic design options and versatility to its unparalleled comfort, I believe that Brown Jordan's new Softscape collection is one of our most innovative collections. 
What's makes this new collection unique is that it has three customizable design elements – the frame, the fabric, and the 3rd element, a Suncloth strap. This additional feature opens a lot of options by enabling you to create color schemes that span from contemporary to traditional design -- giving you the ability to tailor the design across a broader spectrum of clients. 
The collection includes 22 exclusive frame finishes, more than 148 exclusive Sunbrella fabrics, and 12 Sun-cloth strap selections. The number of designs you can generate by mixing and matching the different component options is practically limitless. 
Softscape Takes Comfort to a New Level
Softscape was built for design and comfort. The deep seating features a higher back than other Brown Jordan collections, and Softscape's dining, chairs, lounge chairs, and chaise feature a Suncloth strap seating surface. The combination of these design elements definitely make for a more relaxed and cozy outdoor experience. 
Softscape's Versatility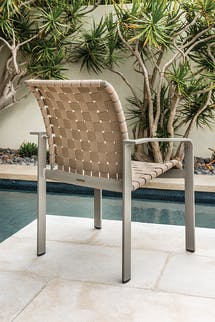 The breadth of pieces and mix of materials featured in the Softscape collection makes it a great option for creating a broad array of design scenarios. 
The clean lines, custom frame color options, and wide selection of fabric options for both the cushions and the Suncloth straps enable you to create an eclectic look that can be hard to achieve with a single collection.
As Softscape's designer, John Caldwell put it, "A good design is more like a symphony. It's magical when all the pieces join in harmony."
What Else is New for 2018?
Parkway Sling, also designed by John Caldwell, is a welcomed addition to Brown Jordan's largest collection. Parkway Sling provides multiple dining options; offers a chaise with an inline skate wheel for easy mobility; and features our exclusive Sunbrella Versatex Mesh – giving it a unique texture and look, while providing maximum durability. The collection pieces are also stackable, making it easy to customize your outdoor space.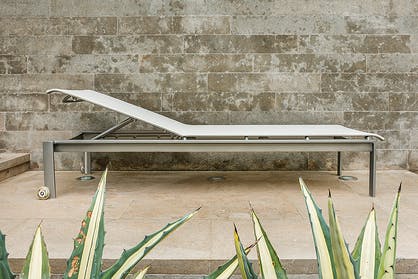 The Elements Collection, designed by Richard Frinier, has taken one of Brown Jordan's most successful collections, and based on feedback from the design community - added a second color – Cappuccino. This new alternative to our Mocha finish is a warm taupe brown and has a more organic, natural matte look.
I'd also like to introduce our newest finish – Otone! This new option gives you the natural beauty of brass without the patina or maintenance.
Brown Jordan has also added innovative table top options, including Vector, and we've added Infinity Edge aluminum table tops! Visit www. BrownJordan.com to see how they might fit into your upcoming design projects!
And in closing, I'd like to make a request. Please email or post a comment letting me know what's happening in your design world; what you think is trending for 2018, and I always love to see any installations featuring Brown Jordan furniture.
 Yours in Enduring Quality and Design,