At this year's 2017 Art Basel in Miami, Brown Jordan and Sunbrella® co-hosted a reception to announce the Brown Jordan 2018 Color of the Year.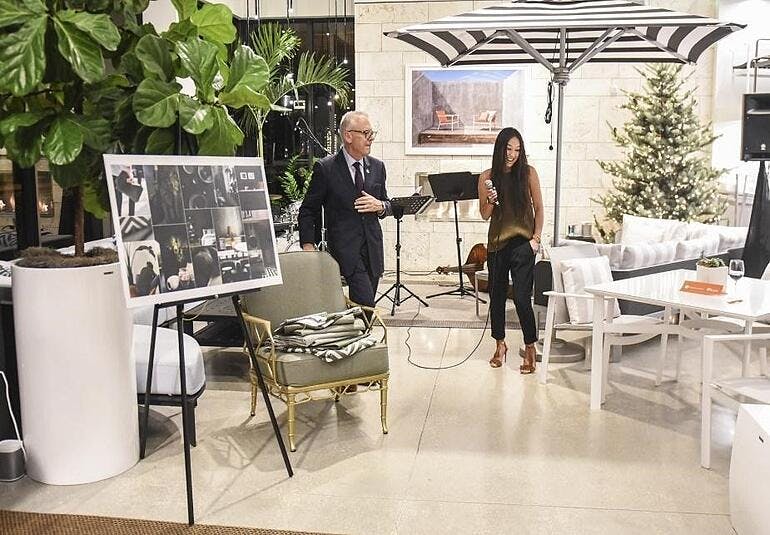 For several years, Brown Jordan has partnered with Sunbrella® to develop its exclusive offering of fabrics and patterns. We share the same DNA when it comes to quality, innovation, and design integrity.
On Selecting Loden
Photo Credit: Townsend Katz
In selecting the color of the year, we worked closely alongside Sunbrella® Senior Designer Esther Chang in a 14-month process of gathering information from top-tier designers and attending a multitude of fabric and design-focused industry events.
To lead developing color trends, we created a detailed mood board to find which recurring color resonates across fashion, art, home décor, and hospitality. We drew much of our inspiration from fashion, taking notice of shades that were popular for both women and men.
Throughout this process, we found Loden to be the most sought-after shade in each sector of the creative industries, and we are proud to coin Loden the Brown Jordan 2018 Color of the Year!
Where Natural Meets Modern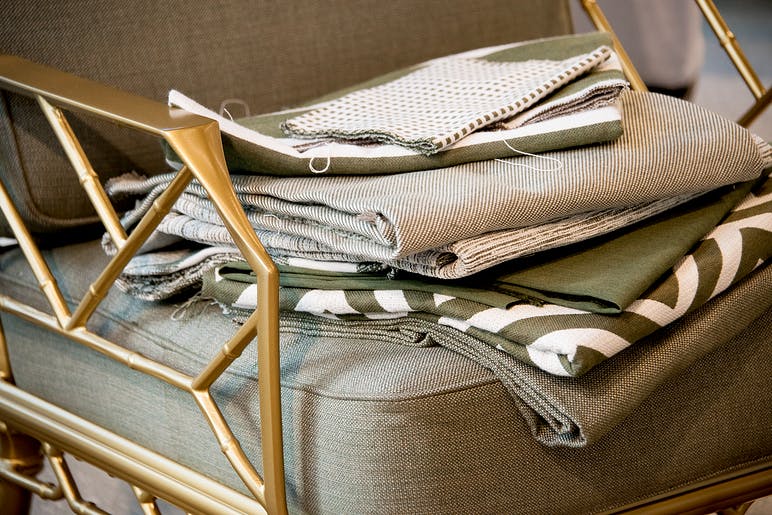 Loden is an organic shade of green that is becoming increasingly prevalent in art, fashion, and architecture. It has a naturally cool presence and is the perfect alternative to the classic golden brown and taupe hues. In essence, Loden is the new black.
This innovative color depicts the intersection of natural and modern, which makes it an ideal option for outdoor furniture pieces. Not to mention, Loden is highly versatile and looks great with all 25 Brown Jordan frame finishes.
This serene shade is perfect as either a neutral backdrop for brighter statement pieces or as a standout color in its own right - the options are endless!
Setting Trends for More Than 70 Years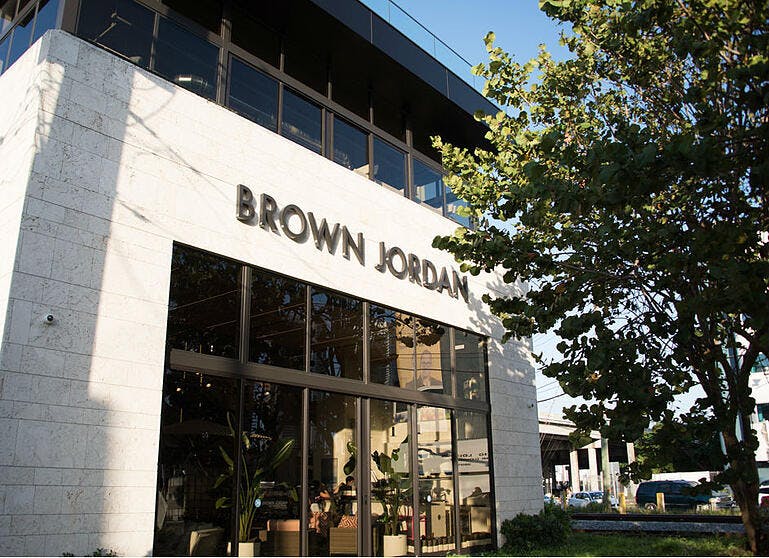 Our legacy was built with pioneering design, constantly setting trends in textiles, fabrics, and colors.
Because we're a staple within the creative industry, Brown Jordan will continue to spearhead groundbreaking designs and trends as we have done for over 70 years.
Upcoming Brown Jordan Store Events
I wanted to let you know about our upcoming Brown Jordan store event in Scottsdale, and if you are in the area, I hope you'll stop by. The date and location are included below.
February 9th - 11th
Steve Elton Design Event & Sale
Scottsdale Quarter
15345 N Scottsdale Rd, Suite K190
Scottsdale, AZ 85254
Please email me directly, or post a comment about what's new in your design world; what you'd like to see covered in the blog; and as always, I'd love to see any of your installations featuring Brown Jordan furniture.