Of all the design trends hitting the outdoor living scene lately, one of the biggest is the idea of versatility and curated spaces. Brown Jordan offers just that – high-quality, elegant furniture that can be arranged to meet multiple needs within the same space.   
Modular collections are by no means a new trend, but over time, we've taken this outdoor design category to a whole new level. We've gone beyond the linear and straight edges to add softness and curves, innovative materials, and shapes to our collections. 
A leader in this category, Brown Jordan continues to follow the trends in modular seating with a focus on innovation and style.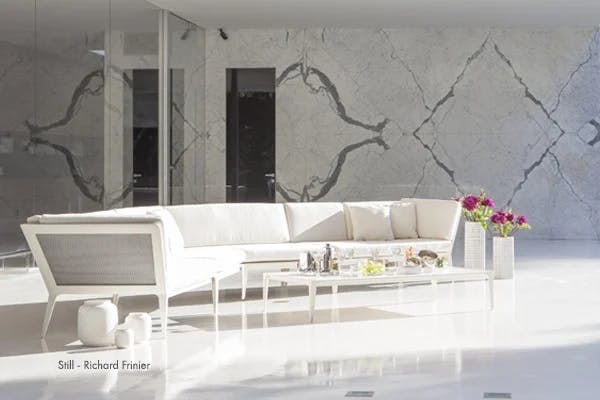 Take Still. Designed by Richard Frinier, this iconic modular seating collection is a popular choice for both residential and resort-style properties, and can easily transition between indoor and outdoor settings given its solid aluminum construction and powder-coated finish. Sculpted with softened edges and angles, the collection instantly conveys a sense of serenity and elegance.
In this post, I've highlighted just a few of Brown Jordan's modular collections that I believe are representative of the ongoing trend to create easily adaptable spaces.  
Connexion
Also designed by Richard Frinier, the Connexion collection embodies both comfort and versatility. The pieces featured here can be grouped to create either one large community gathering space, or a more intimate seating area. You're able to further customize your design with the collection's exclusive Sunbrella fabrics and patterns, which provide countless color and style combinations.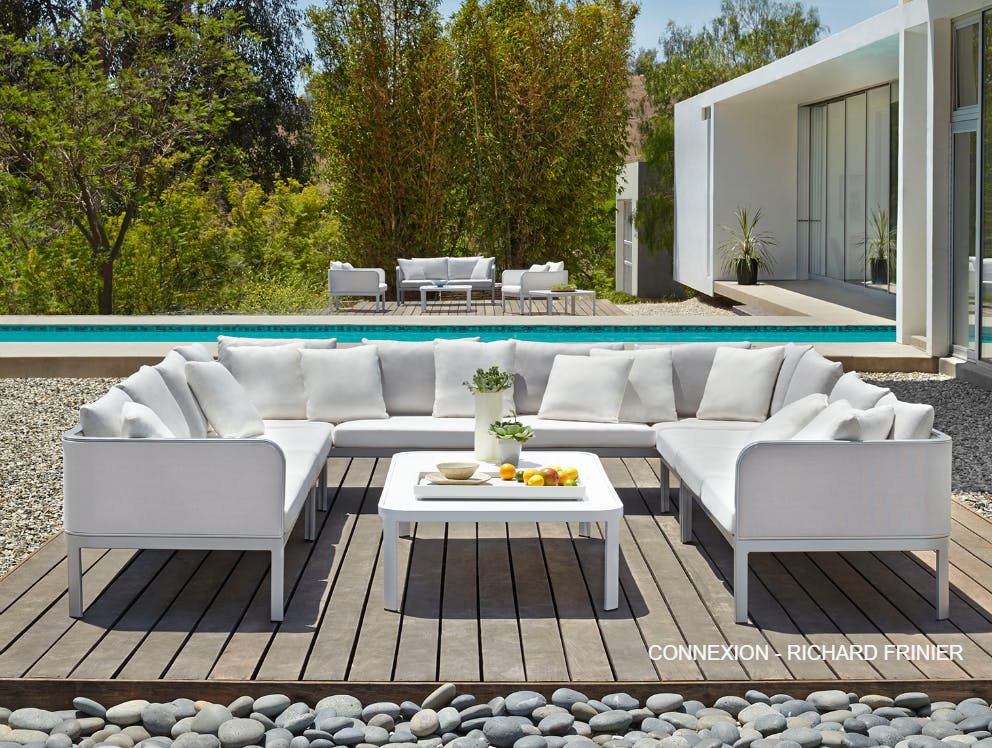 Parkway
Designed by John Caldwell, Brown Jordan's Parkway Curvilinear collection featured below is a multifaceted five-piece seating collection that can be rearranged to create several different configurations. You can create either one long sinuous shape, a semi-circular seating area, or even individual lounge areas. Available in wide selection of finishes and fabrics, the collection is show below Night finish with Bamboo Stitch-Black cushions; and pillows in Bamboo Stitch-Black Reverse, Kyoto Black, and Sea Salt with Kyoto Black welt.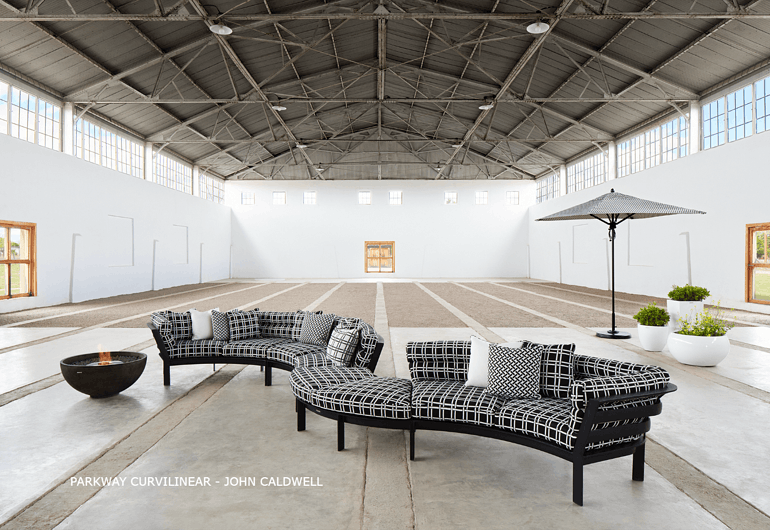 Fusion
Introduced in 2000, and still one of our best sellers today, Fusion is a classic modular collection constructed of weather-resistant Resinweave.  The bronze and parchment weave options blend in easily with any environment, and play well in the sunlight. The other thing I love about this collection is its versatility. You can easily mix and match it with other Brown Jordan collections for a more eclectic look.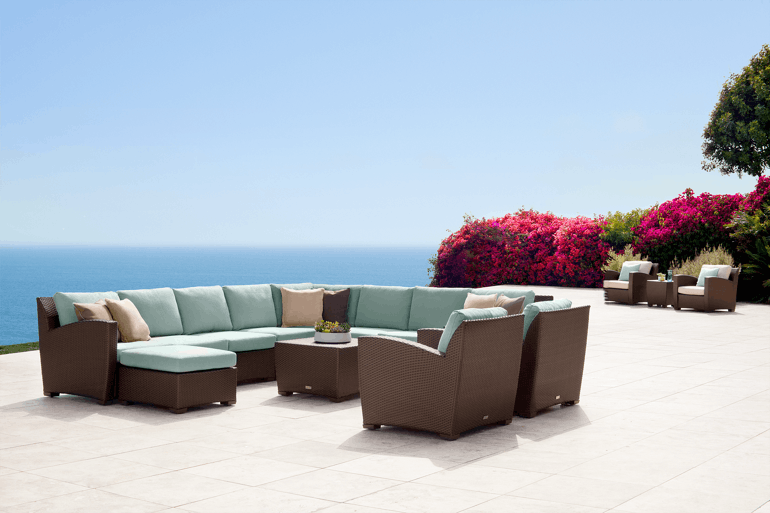 Originally inspired by indoor design, modular furniture is now almost more prevalent outdoors. And, it appears that this trend toward adaptable seating and entertaining options will continue to evolve. What I love about modular collections are all the possibilities they offer, and "never having to say no." 
Upcoming Brown Jordan Store Events
I wanted to let you know about our upcoming Brown Jordan store events in Costa Mesa and Los Angeles, and if you're in the area, I hope you'll stop by. The date and location are included below.
April 28th – April 29th
Steve Elton Design Event & Sale
South Coast Collection
3323 Hyland Avenue
Costa Mesa, CA 92626
May 22nd – May 24th
Steve Elton Design Event & Sale
8521 Melrose Ave.
West Hollywood, CA 90069
Please email me directly, or post a comment about what's new in your design world; what you'd like to see covered in the blog; and as always, I'd love to see any of your installations featuring Brown Jordan furniture.