From patios and poolsides across the country … to The White House, Smithsonian, and exclusive homes and hotels worldwide, Brown Jordan has provided a luxurious element to the outdoors for more than 70 years.
Before becoming pioneers of the most unprecedented blueprint in outdoor patio furniture history, Robert Brown and Hubert Jordan had one mission in mind – to set the standard for quality, innovation, and design. And over the next seven decades, these standards have prevailed with each Brown Jordan collection.
This incredible journey began when Brown and Jordan met in Pasadena, CA 1945. They immediately began collaborating on their 1st endeavor, a breakfast set called "Morning Glory." The collection was a huge success, sold out in record time, and a brand was born!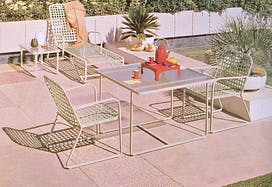 It wasn't long before their talent and perseverance would change the     game as we knew it. Brown Jordan's "Leisure" collection was one of     the 1st collections in the world to pairlightweight aluminum with vinyl   lace. With this came one of today's favorite trends – extending the       comforts of your home, outdoors. 
Soon to follow was the "Tamiami" collection, which was highly instrumental in propelling the Brown Jordan brand bi - coastal. The Tamiami flaunts a sleek aesthetic, features clean lines, and embodies the mid-century modern design era.
It continues to be one of our most popular collections which is a testament to its timeless elegance. The Brown Jordan brand has grown into more than 30 upscale and diverse outdoor patio furniture collections and is slated to release four new collections in 2018. TS
I would also like to thank the design community for all their years of support. The brand could not have reached its level of success without you. I hope you'll subscribe to our monthly blog and continue to follow us on this amazing journey.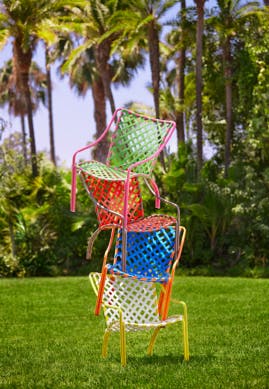 Sign up for the latest on new collections, upcoming Brown Jordan events, in-depth designer spotlights, and more!